Short term SEO implicate Search Engine Optimization. It is process of affecting the visibility of a website or a web page in a search engines (Google, Bing, Yahoo etc.). The most important thing, for each website owner, is higher rank on search result page. The more frequently a site appears in the search result the more user will visit.
SEO is crucial part of an Internet marketing strategy. SEO gathers search engine technologies and Internet users interests if a form of terms or keywords. Optimizing a website may involve editing content which can be textual, visual or aural content that is encountered as part of the user experience on websites. Content may include text, images, sounds, videos and animations. The more senses you arouse with the content the more interesting it will be to your readers.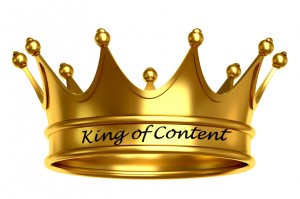 Through this article we will try to guide You on how to properly create articles that will help you become king of search engines:
The cues that we leave for the search engines are important as the right cues for actual readers.
Many of us probably know how to create great content for content marketing to our readers, but the question would be is that pulling amount of visitors that we are expecting?
We'll be taking a look from the technical perspective and help you find that things aren't as easy as just creating a readable engaging article, even it should be very simple.
First of all, You should be aware that there are many other dynamics that go into making the content searchable and significant for the search engines to determine what, where and how display your written content and rank in the search engines. This should be very important among the many factors that go into sourcing and crafting great articles.