Responsive web design can provide flexible images and content that fits to every screen. If you are using desktop browser, or if you are viewing this article on tablets or smartphones, regarding the type of device site's behavior will change accordingly. Images and content will shrink to fit better (for example from three columns to two columns, or to singular column of content).
So it means that if you build a website once it will work impeccably on different screens. It ensures a great experience on every screen and regarding that benefits are more than obvious.
Regarding that and regarding rapid adoption of tablets and smartphones, we can definitely say that 2013 will be a Year of Responsive design or even better, 2013 will be Responsive Year.
Experts are telling us that right now we are living in Post-PC Era. If you look closer at PC market, 2012 has been a very unusual year. For the first time in history PC shipments declined. PC sales have been lagging whole year. When we think about this fact, then we have to agree with them.
If You are wondering why is that happening or which devices are consumers buying, then we will tell you- we know the answer: notebooks and tablets, for sure.
Tablet sales are expected to exceed more then 100 million this year. Their sales numbers may even top notebooks next year.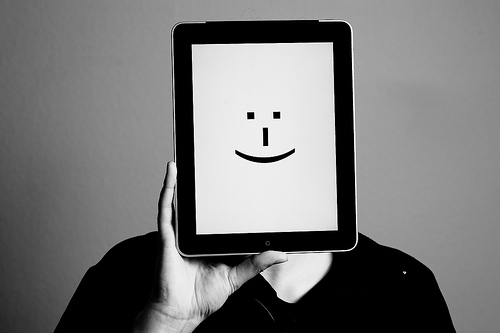 Estimates from market research had shown that tablet shipments would climb gradually as PC growth slows, eventually topping notebook PC shipments in next few years. Some of the experts estimates that channel sales of tablets will grow more then 35% annually in 2013 and we can easily expect that they will topping laptop PC shipments for the first time.
Experts also expect that Apple will remain on the top tablet vendor in the world in 2013, but it is seen falling. Including off-brand tablets, Android is estimated to become the most popular tablet OS in 2014 with total shipment growing around 40% year-over-year. Smartphones are also a hot sale cause majority of U.S. and EU mobile subscribers now own smart phones.
So when decision came, should you have website or mobile apps – we will ask you why don't you have both?
From our point of view, or generally for those of us who create websites and services, only one conclusion can be made: a million screens are present all-around, and we need to build for all of them. Building apps may seem like obvious solution, but according some research, 60% of tablet users prefer reading on the mobile web than via app and then it is clear that having a great mobile website should be priority. The solution, of course, exists. You should make a website that works equally well on every device so please Enter responsive web design.