When You are writing for web, Your most important tool has to be the use of Key terms or Keywords. These Key terms or Keywords have to be associated with the information that you are trying to promote or develop, but the most important thing is that these Key terms and Keywords are relevant to search engines.
When we talk about Google's annual revenue of $ 25 billion, no one thinks of a concept that is such a big driver of growth in the past decade – the concept of Keywords!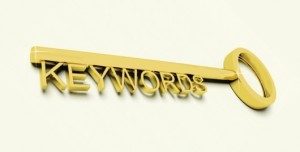 When we are at home and when we are looking for answers, products or services – we all type keywords on search engines.
Companies need to understand that the choice of Keywords is fundamental to their online marketing campaign. Key terms are at the heart of a company's marketing campaign. Companies should really pay careful attention to the selection and optimization of Keywords for each page when they make the decision for building a website.
But the Keywords are not just about SEO. Ask yourself does customers love Your product because it is fast-acting, or because it is long-lasting? Or because You are cheap or You are the best? Do You provide people with ideas, or with help?
If you can not immediately identify the most important Keywords for your company, hire us and we will Help You!